Product
Responding to customer trust
『Masaki Quality』
Based on the knowledge that
accumulated for many years, we are proud of a high technique,
we offer a reliable product.
Pipe bending, Terminal, Spool

With a self-developed exclusive machine, we offer a reliable product in correspondence with a variety of needs of the customer.

Precision cutting

The technology that is high in order to answer the high precision demand of the customer by the technical pursuit of the μm unit.

Brazing processing

The value-added product which brazed a pipe, cutting parts, and was superior in strength and heat-resistant performance.
By continuous hydrogen furnace brazing, we mass-produce the products which are effective, and have high quality and cope on needs and the deadline of the customer.
Equipment
Facilities made in the company in pursuit of improvement of the productivity.
Realize "Rationalization of Production" by developing and manufacturing our own machine and promoting automation and labor saving!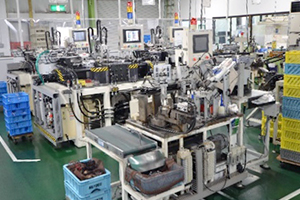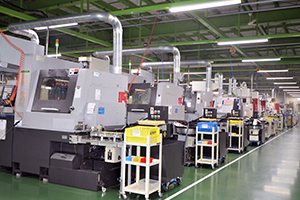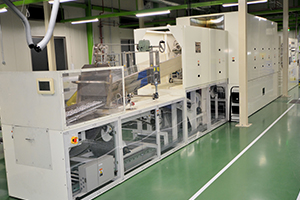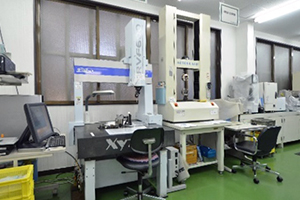 Equipment overview
NC lathe
26
6 axes, 8 axes automatic board
7
Centerless grinder
7
Plane grinder (rotary)
3
Automatic
7
NC vertical mill
3
Horning
3
Rolling
6
Machining center
1
Laser cutting machine
1
Continuous hydrogen furnace
3
NC pipe vendor
14
Terminal processing machine
12
Pipe terminal processing,
bending own motive
2
Automatic terminal processing machine
20
Machine for exclusive use of the automatic bending
13
Semiautomatic vendor, air press
9
Swaging processing machine (NC)
5
Oil pressure press machine
12
Rotary pipe cutter
3
Robot brazing machine
2
Robot welder
2
Spot, argon welder
6
Electric discharge machining
1
Washing machine
5
Two dimension sizer
4
Image, automatic inspection machine
6
Air, micro
4
Leak inspection machine
5
In-house machine
48